(Wikimedia | Joseph Karl Stieler)
Ludwig van Beethoven was a German composer and pianist. He died in 1827, aged 56 years. Many say he was the greatest composer of all time.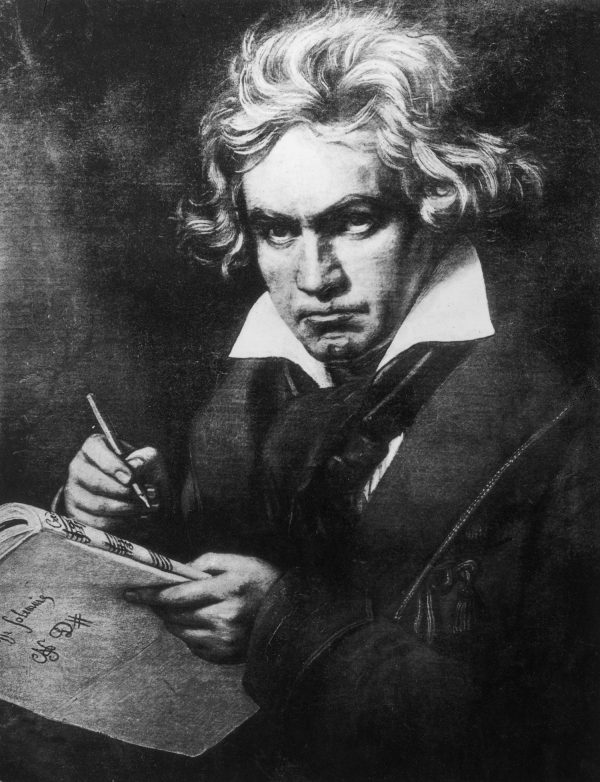 ©Getty Images | Rischgitz
Beethoven once stated: "Music from my fourth year began to be the first of my youthful occupations. Thus early acquainted with the gracious muse who tuned my soul to pure harmonies, I became fond of her, and, as it often seemed to me, she of me."
At the tender age of 7, he gave his first public piano performance.
Then, he went on to support his family by giving lessons and playing in orchestras.
By his mid-20s, he was famous for his compositions and playing.
He was such a gifted musician that compositions came to him with an inspiration like no other.
"Tones sound, and roar and storm about me until I have set them down in notes," he said.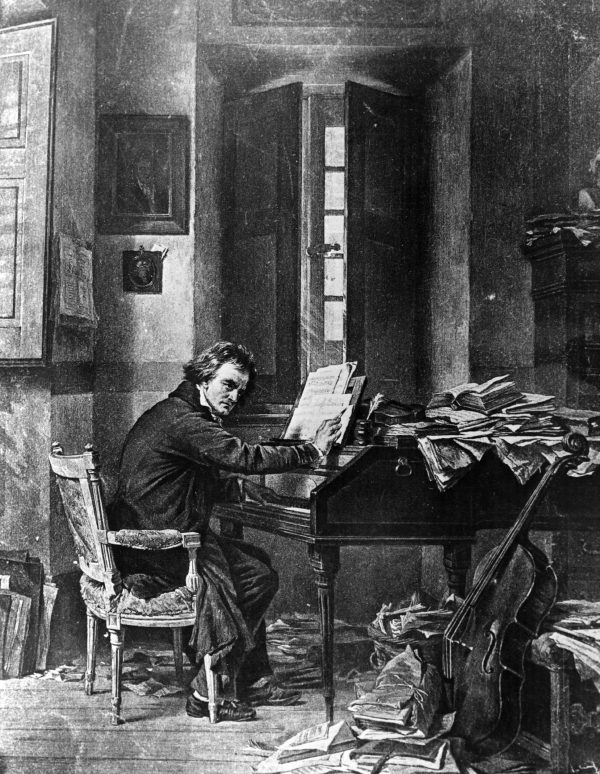 ©Getty Images | Three Lions
At the time, he was a highly sought after virtuoso pianist in Vienna who, to all appearances, seemed to have the world at his feet.
Then, when he was in his mid-30s, tragedy struck—he began to lose his hearing, and by 1819, he was totally deaf.
"I must confess that I lead a miserable life. For almost two years I have ceased to attend any social functions, just because I find it impossible to say to people: I am deaf. If I had any other profession, I might be able to cope with my infirmity; but in my profession it is a terrible handicap," Beethoven wrote in a letter to Franz Wegeler, according to his Biography.
For such a talented musician who is quoted as saying, "music comes to me more readily than words," to lose the gift of hearing would have been one of the greatest tragedies in his life.
An everlasting legacy
From 1803 to 1812, what is known as his "middle" or "heroic" period, he composed 72 songs, 1 opera, 6 symphonies, 4 solo concerti, 5 string quartets, 6 string sonatas, 7 piano sonatas, 5 sets of piano variations, 4 overtures, 4 trios, and 2 sextets.
Most of his famous works were composed during this time and are a testimony to his incredible accomplishments.
Beethoven's "Moonlight Sonata" was composed in 1801, more than 200 years ago, and was originally called Piano Sonata no. 14 by Beethoven. It is perhaps one of the most popular classical pieces to be downloaded since it emerged on the net.
It wasn't until five years after his death that music critic Ludwig Rellstab renamed it "Moonlight Sonata," as he said it reminded him of the way the moon reflected on Lake Luzern in Switzerland.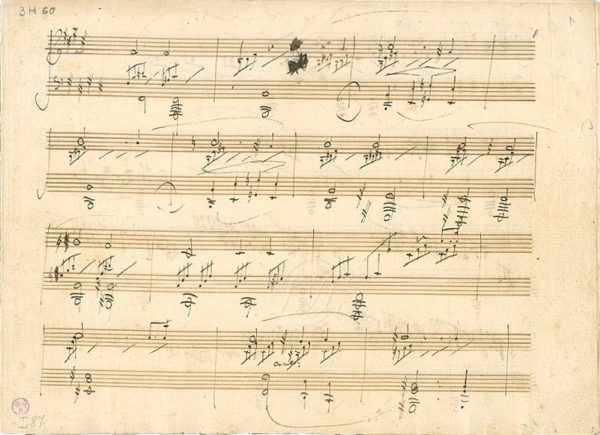 ©Wikipedia
This profound piano sonata is both deep and fierce, and can easily capture the listener's imagination.
Beethoven was said to be inspired to have penned it out of his infatuation with one of his pupils, 17-year-old Countess Giulietta Guicciardi.
The higher purpose of music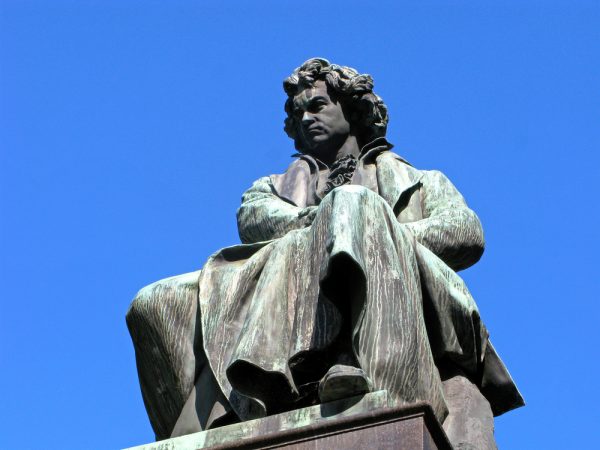 ©Shutterstock | olgalngs
Beethoven believed in a higher, spiritual purpose to music, and could appreciate its profound language—one that many people today would agree can only be felt in one's heart, and not expressed in words.
"Music is the one incorporeal entrance into the higher world of knowledge which comprehends mankind but which mankind cannot comprehend," Beethoven said.
"Don't only practice your art, but force your way into its secrets; art deserves that, for it and knowledge can raise man to the Divine."
Beethoven hoped his music would have an impact on humanity, not just for entertainment, but that it would help future generations gain insights into themselves.
Contributed by Chris Ford
Pure Truth, Kindness and Beauty
"When your heart is unmoved, you will see the truth and reasonable way to face any situation."
Join us on this inspiring journey to visit the artist Loc Duong in Vietnam as he shares his amazing experience while creating "Unmoved."
His first-ever oil painting makes many people feel at peace and won the Humanity and Culture Award in the last NTD International Figure Painting Competition.